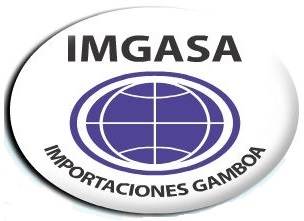 IMGASA PRODUCT DEVELOPMENT
MADE IN COSTA RICA - FOR THE ASIAN, LATIN AMERICAN, AND EUROPEAN EXPORT MARKETS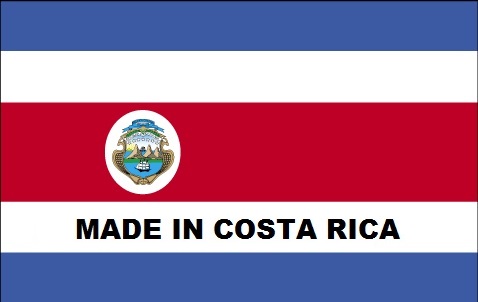 Costa Rica has Free Trade Zone incentives, a skilled yet low cost labor force, excellent infrastructure, low taxes on profits of Sociedad Anonomia, low taxes on income of business owners, and a stable government. The business climate of Costa Rica for manufacturing is so good that entire Chinese factories are relocating to a 400,000 hectare Free Trade Zone under construction in Guanacaste Province in 2016.
LAW ENFORCEMENT TRANSPARENT BALLISTIC SHIELD PROJECT
The IMGASA Transparent Ballistic Shield Development Project is complete. Photos are the highest level of protection with all accessories. Shields are made to order and shipped in Ameripak cases.
IMGASA Shield Catalog link: http://imgasa.com/IMGASA_Shield_Catalog.pdf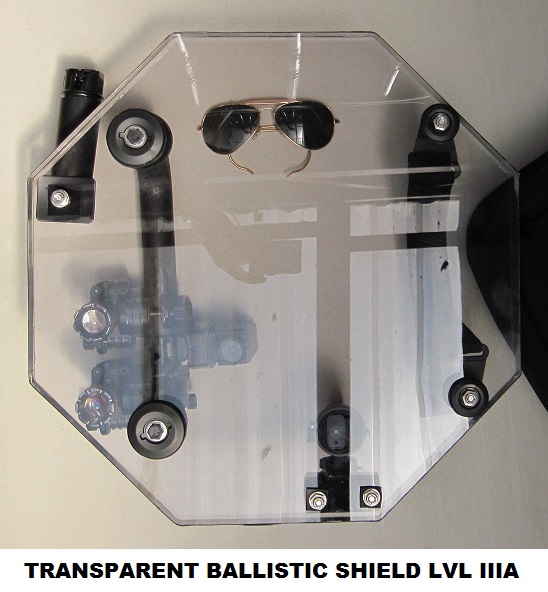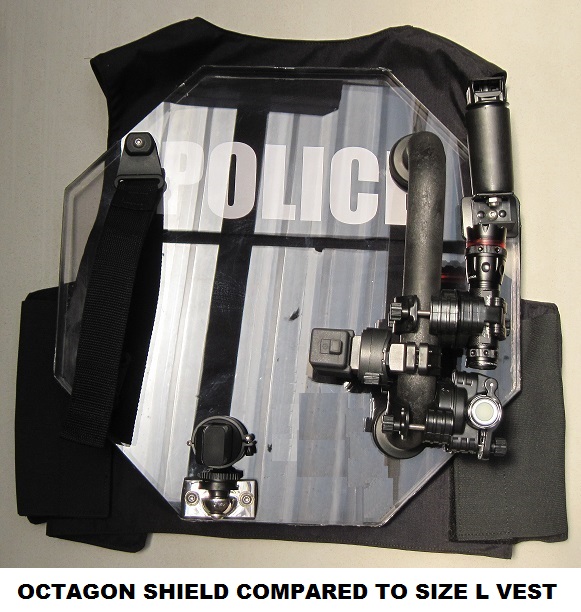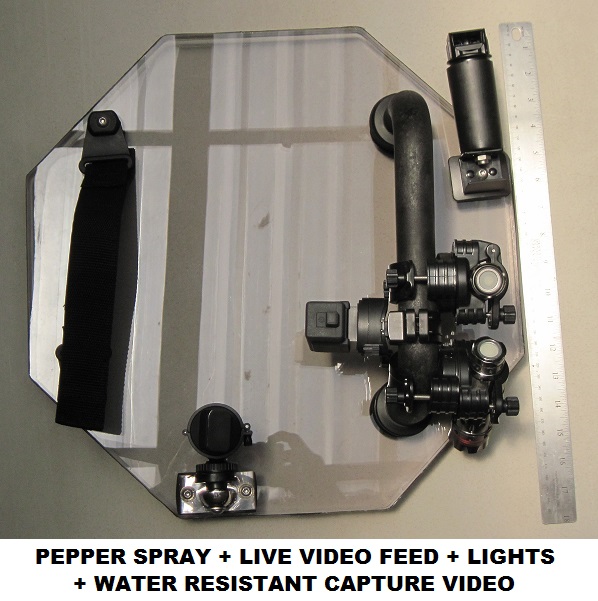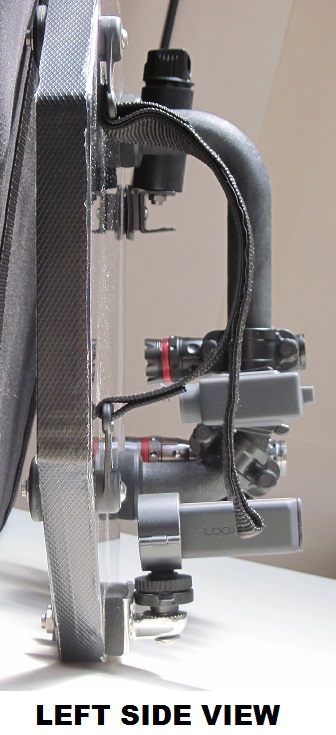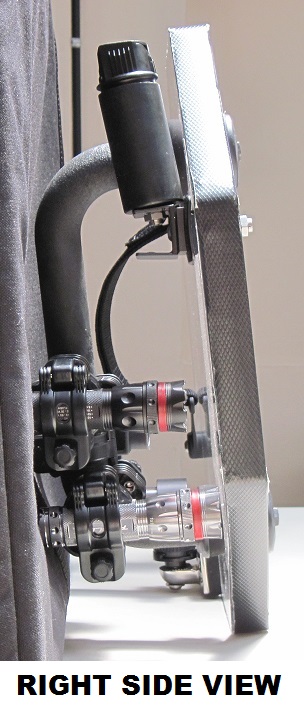 POLICE CAR PORTABLE SHIELD PROJECT
IMGASA was informed of a common problem and a need for protection at a meeting with police officials. In Costa Rica it is common that when police respond to a public disturbance like a fight in a bar, the first responding vehicles become targets and bottles are thrown to break the windshields. It is a macho contest to see who can break the first windshield. After trial and error we developed a design of a portable polycarbonate shield kept in the trunk of the car. It attaches in minutes with suction cup glass-carrying handles and cables. Photos are early experiments with the final design a trade secret. Latin American Treaty patent rights are in process.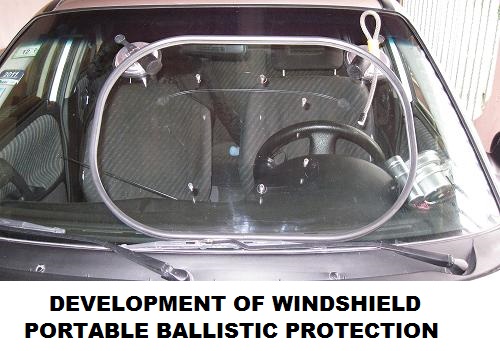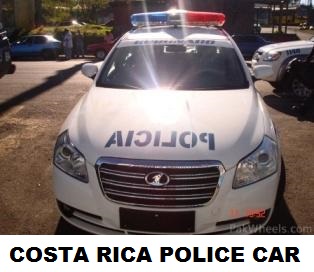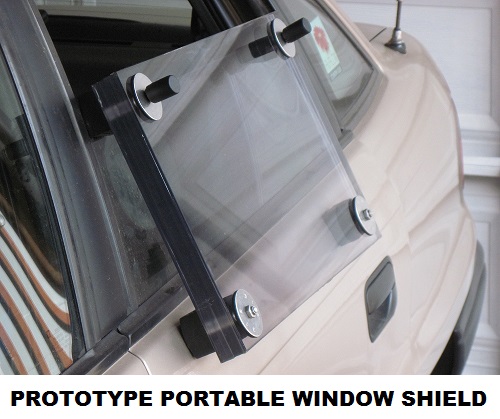 NON-LETHAL "GAS SIGNAL GUN" PROJECT
In Costa Rica armed guards are very common. However, the likelihood of a guard actually using his gun is extremely unlikely due to the strict liability laws. The second issue is the high annual cost to the security company of the required psychological exam and carry permit. The solution for many companies is a "front fire blank" gun that looks real and fires a burning hot pepper gas. These "gas signal guns" are very popular in European countries like Germany, Italy and Spain for self-defense like a pepper spray. The problem is the cartridges are only exported with permission of the German BAFA. If permission is ever denied the guns bought by the security companies will be useless. IMGASA has developed a mechanical system to load and convert standard blank cartridges into self-defense pepper cartridges to insure a reliable supply of ammo in Latin America.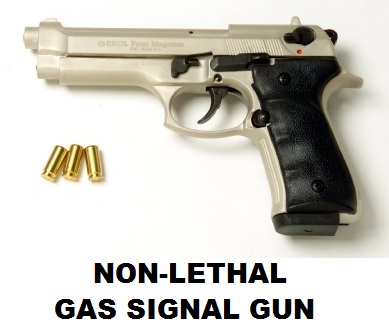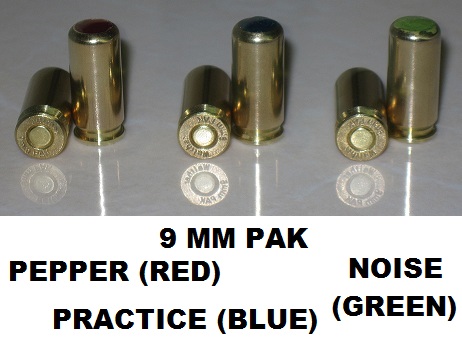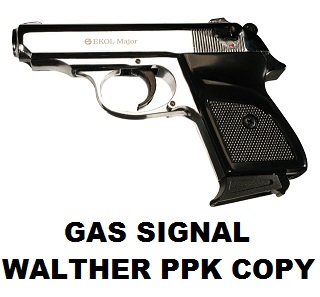 Below is a gas signal gun effective range chart and examples of German cartridges from Umarex International.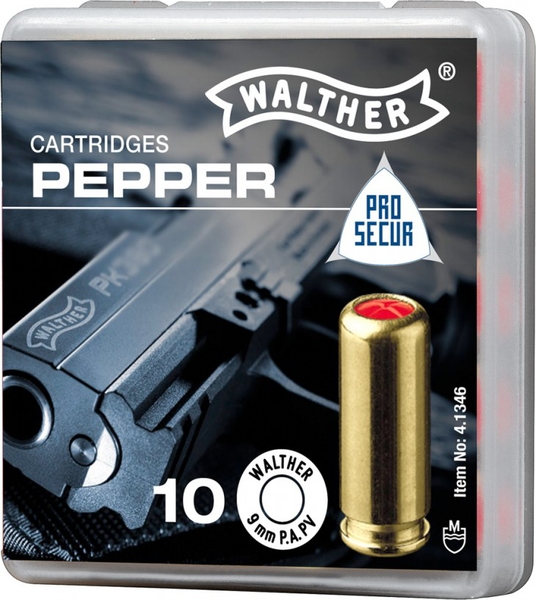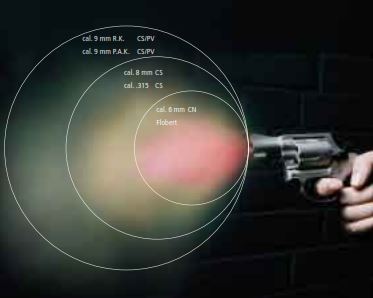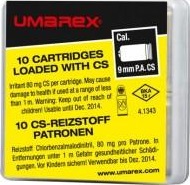 HIGH VELOCITY HUNTING SLINGSHOT PROJECT
IMGASA has obtained the rights to manufacture in Costa Rica a USA patented high velocity hunting slingshot. The prototype is shown below. This is a revolutionary design with rotating swivel yokes which enable the use of larger thrust tubes than any other slingshot, without side-wall tearing. It is shot like a bow and arrow and not to the front. Negotiations are underway with a Chinese manufacturer to begin production in the Guanacaste Free Trade Zone in 2017. You can click on the patent header image to view the patent PDF.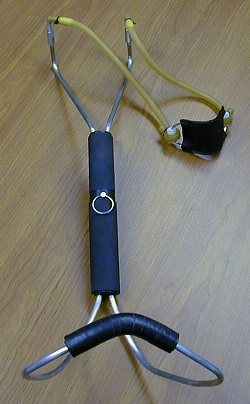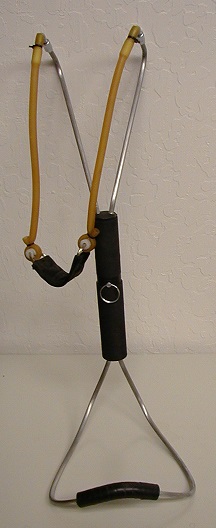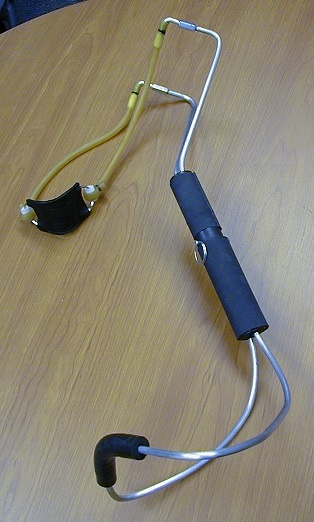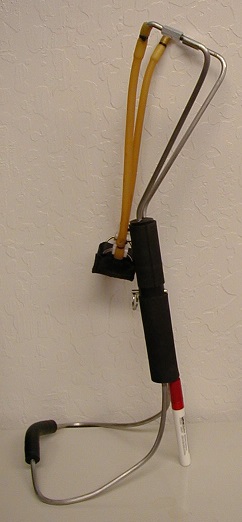 SCUBA DIVING SHARK REPELLENT FLASHLIGHT PROJECT
IMGASA has developed the world's first SCUBA flash light with a built in liquid shark repellent. The prototype shown in photos below was ready for open water testing when new technology became available for magnetic charging systems, CREE LED capacity, and on-off switch designs for underwater use. The updated model will be made public when Latin American Treaty patent rights are issued.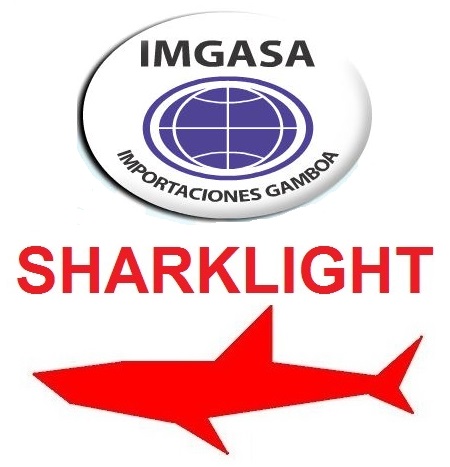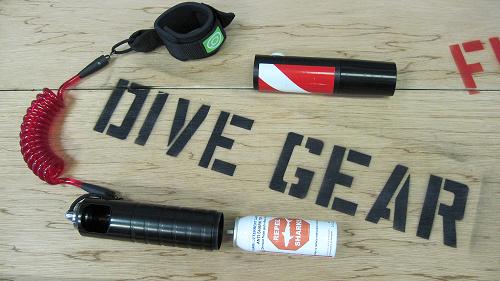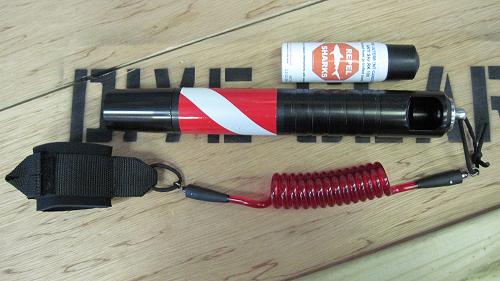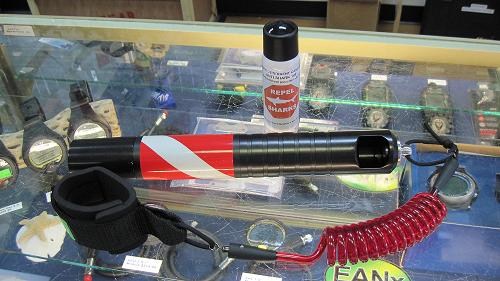 SHARK REPELLENT WITH MICRO-SPIN AND HOLSTER PROJECT
IMGASA has developed an improvement and packaging for Repel Sharks LLC's semiochemical liquid shark repellent. The original can has a "grenade" actuator top which disperses all of the contents in one shot. IMGASA has designed a nylon pouch that uses a clip that is coated for salt water corrosion resistance. The grenade actuator is replaced with Zarc International's patented micro-spin actuator top, and placed in a clear retail clamshell package. The first export market will be Australia. With Costa Rica's Zona Franca (Free Trade Zone) incentives the imported components can be imported and re-exported free of all customs duties and VAT taxes.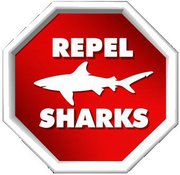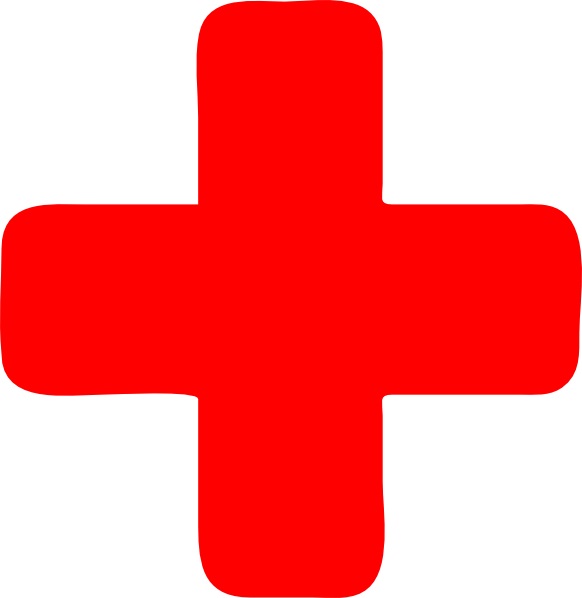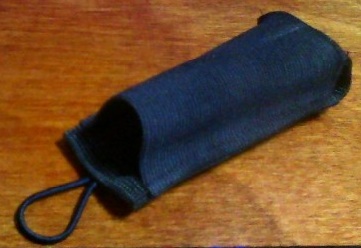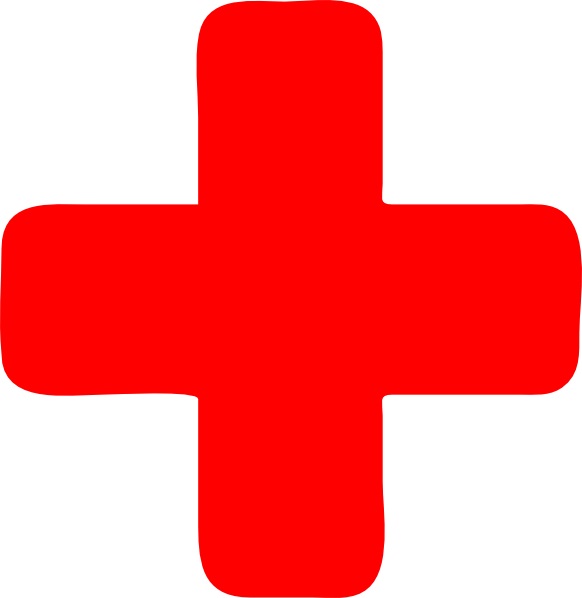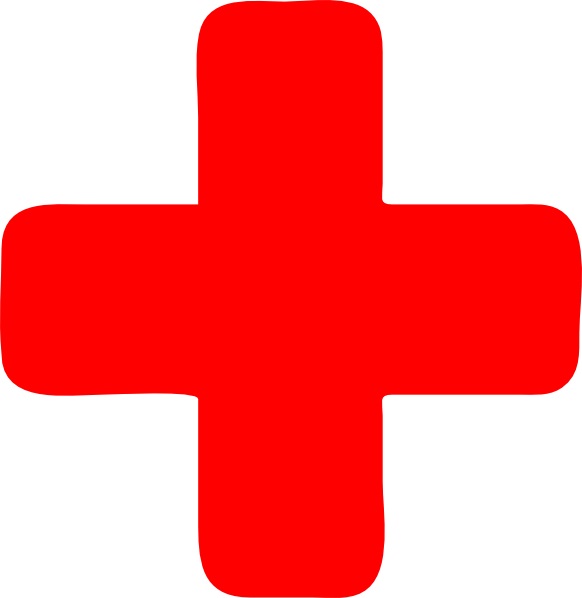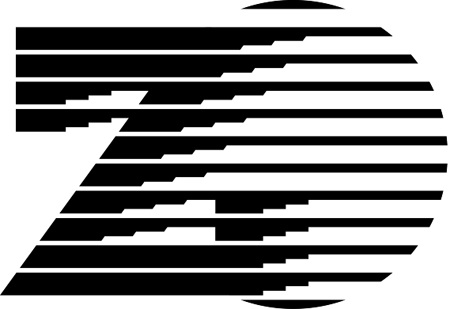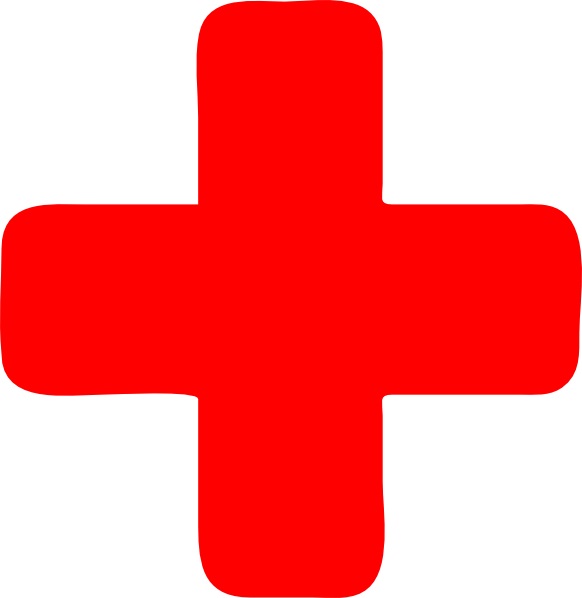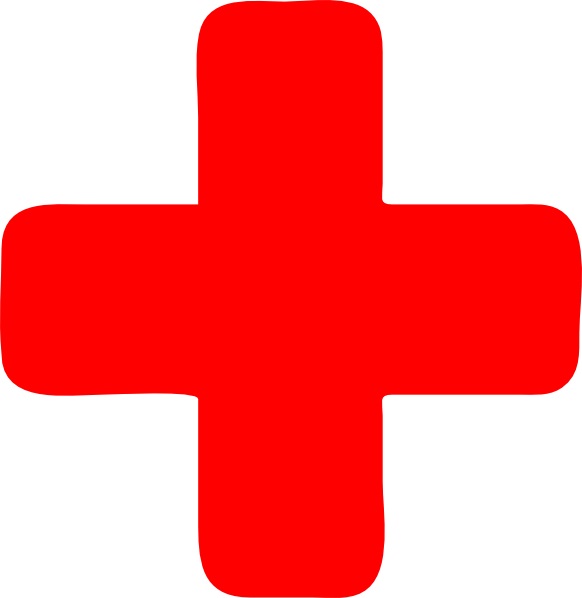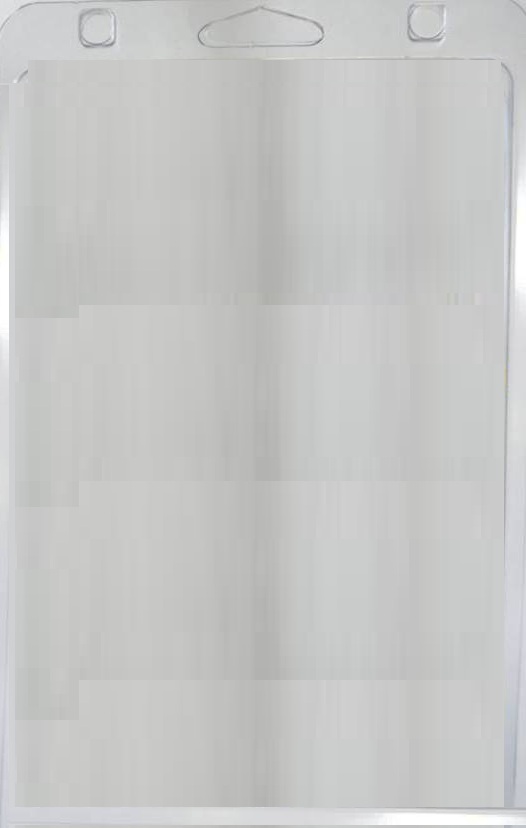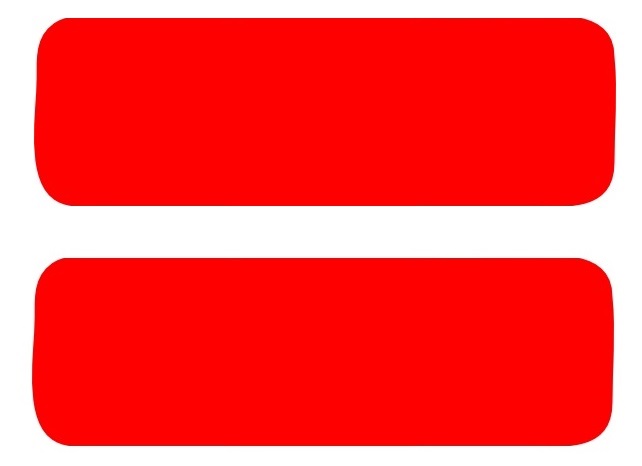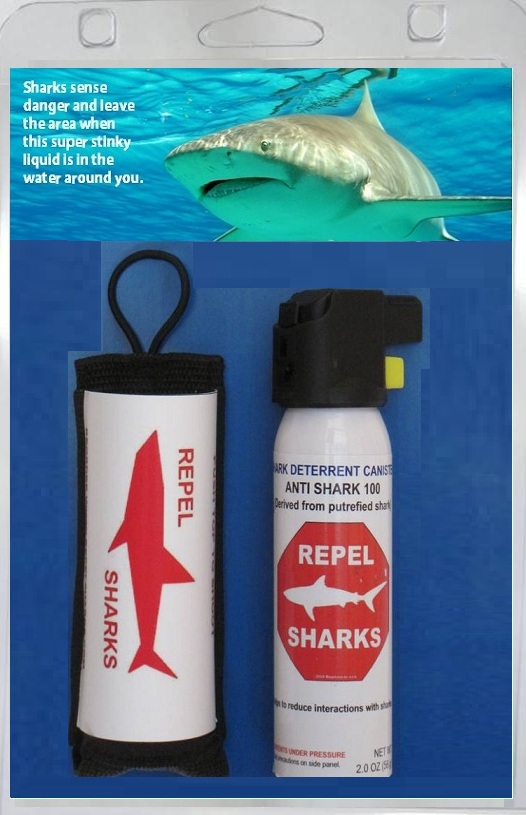 FISH - HUNT - RESCUE - ANIMAL CONTROL MULTI-PURPOSE CARBINE PROJECT
IMGASA has designed and built a multi-purpose carbine as shown below. The carbine named "El Pescador" uses a number four .22 caliber nail gun blank to propel either an Arrow Fishing Harpoon or a Hunting Arrow.

El Pescador can be used for Arrow Fishing and Arrow Hunting like the products shown below that are currently on the market - at a significantly lower price point for Latin American Export.
AMS Bow Fishing Rig (USA) With Bass Pro Shops Compound Bow (USA)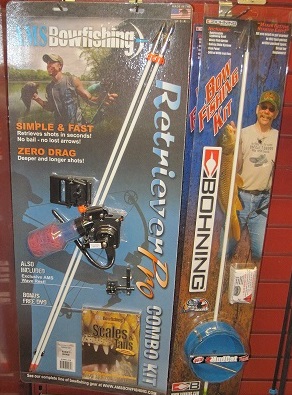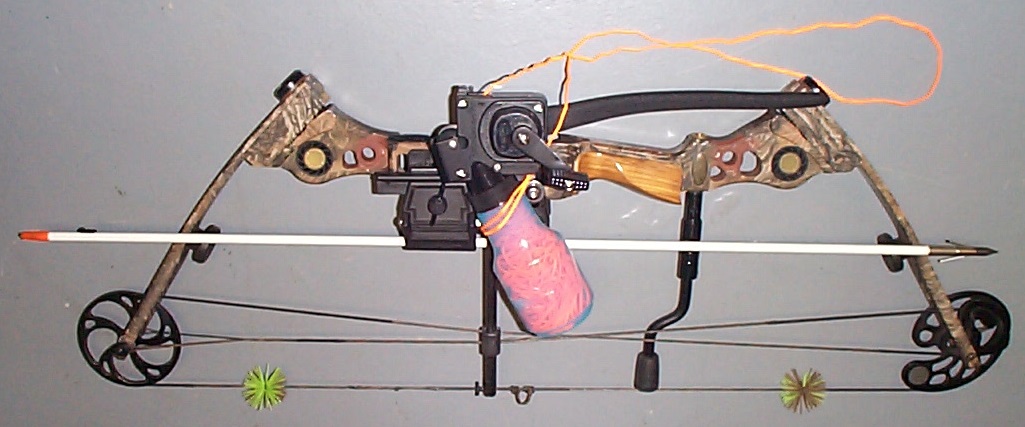 Lauer Custom Weaponry Arrow Gun (USA) Swivel Machine Works 22 Rimfire Arrow (USA)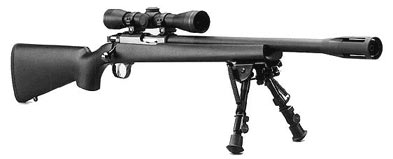 The lessons learned from building El Pescador have lead to the concept now being engineered. An interchangeable Bolt / Barrel Propulsion Assembly will convert El Pescador to CO2 or High Pressure Air, along with a selection of purpose based Shrouds. The future El Pescador Carbine will perform the same tasks as the products currently on the market shown below. Hunting Darts, Animal Control Cap-Chur Tranquilizer Darts, Rescue Rope Line, Rescue Inflatable Buoys, and launching Water Activated Shark Repellent Cans. El Pescador will be made to order for the intended purpose. Shown below are the products currently on the market worldwide that offer these functions.
Arcus Dart Pistol (Germany) Underwater Kinetics Dart Gun (England) MagAir Model 1180 Dart Gun (USA)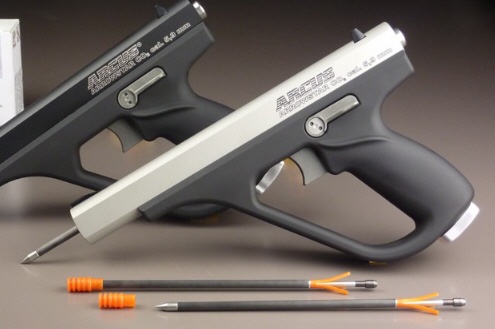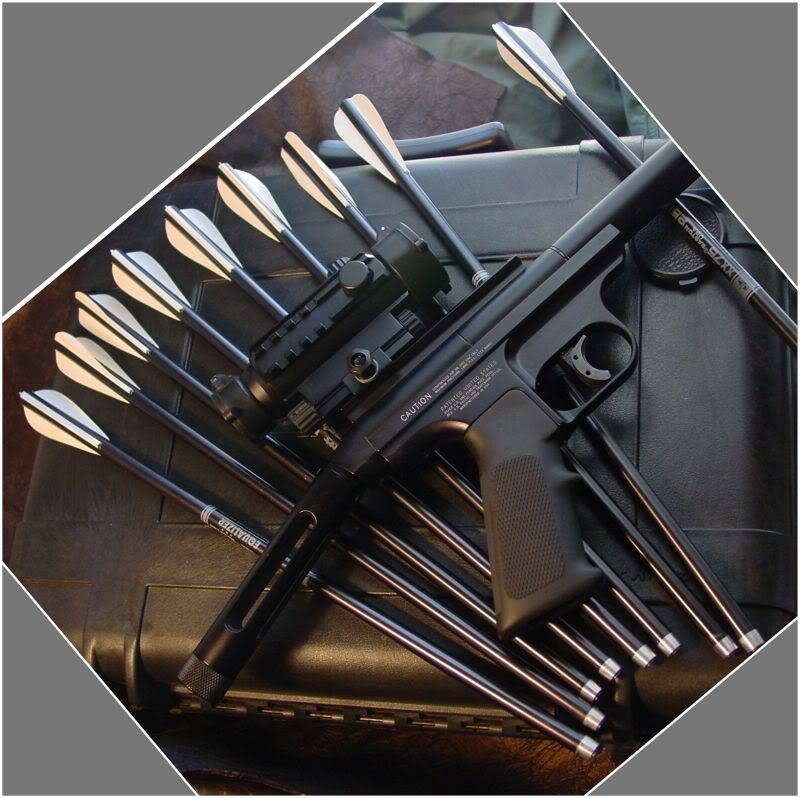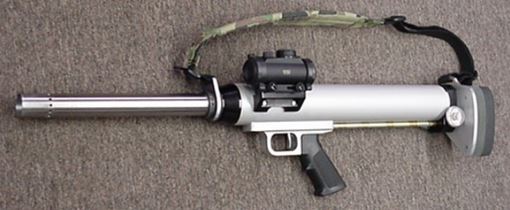 CK Corp. Rescue Rope Launcher (South Korea) FX Airguns Verminator Mk2 (Switzerland)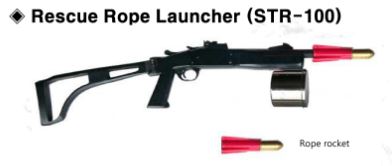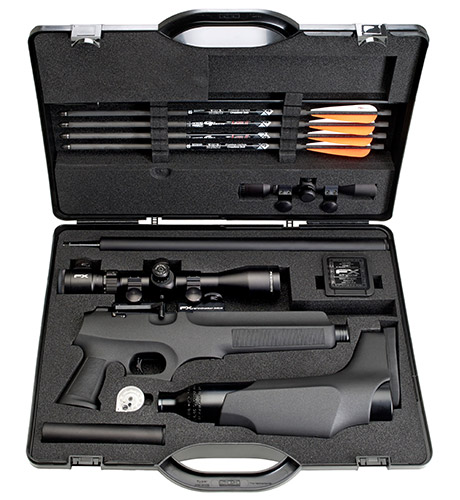 Marlin Firearms (USA) Cap-Chur Dart Rifle MARSARS Shark Repellent Launcher (USA)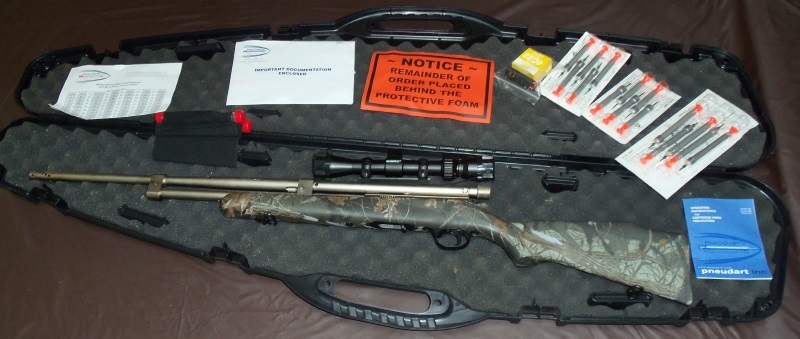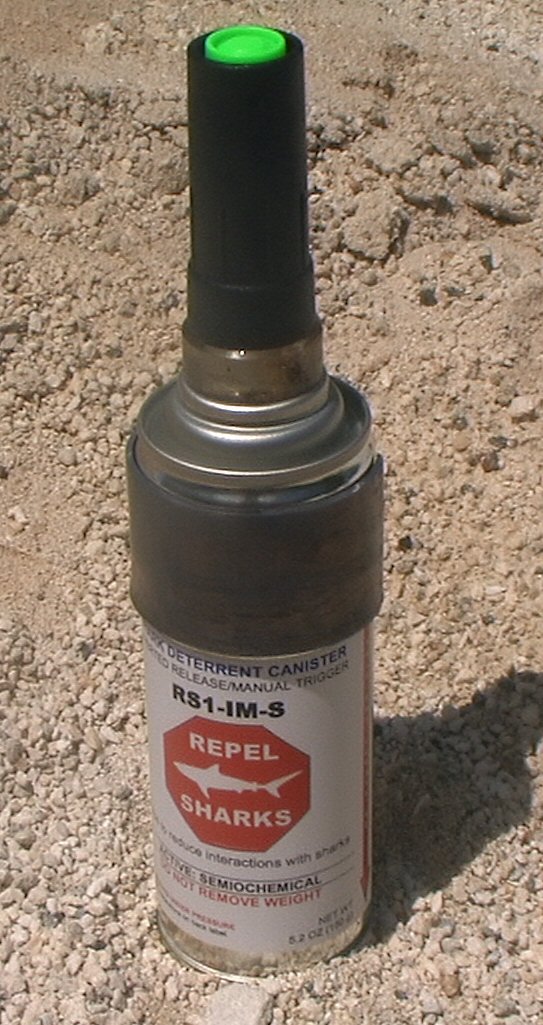 SEAC Sting 55 Speargun (England) Swivel Airrow Stealth 8S1P (USA) Xiamen Shenshou Buoy Launcher (China)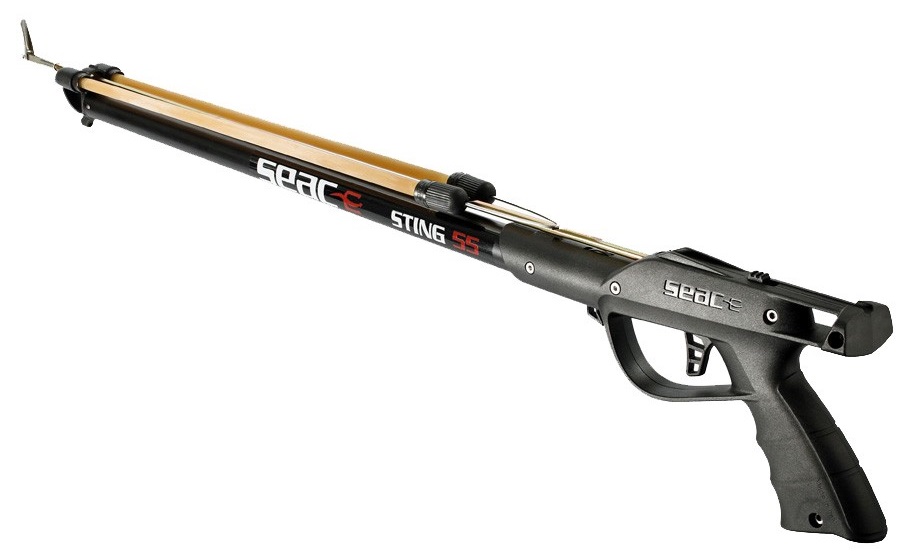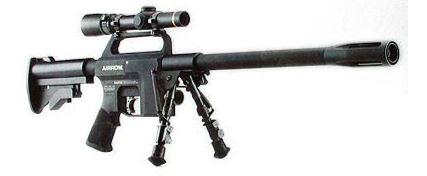 CREE LED OPTICAL DISTRACTOR PROJECT
The Optical Distractor is a non-lethal weapon that blinds an agressor without causing retinal damage. Without the ability to see an agressor loses the abilty to effectively fight back. In 2010 IMGASA promoted laser optical distractors to Costa Rica law enforcement but they were considered too expensive. 5 years later LEDs have become so powerful that they are now a short-range optical distractor option. IMGASA has evaluated a 1,200 lumen LED flash light and a 5,000 lumen LED flashlight that can be modified to be optical distractors. The lights are retrofitted with green lenses and carry handles for police field testing.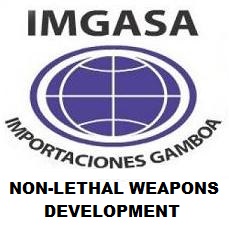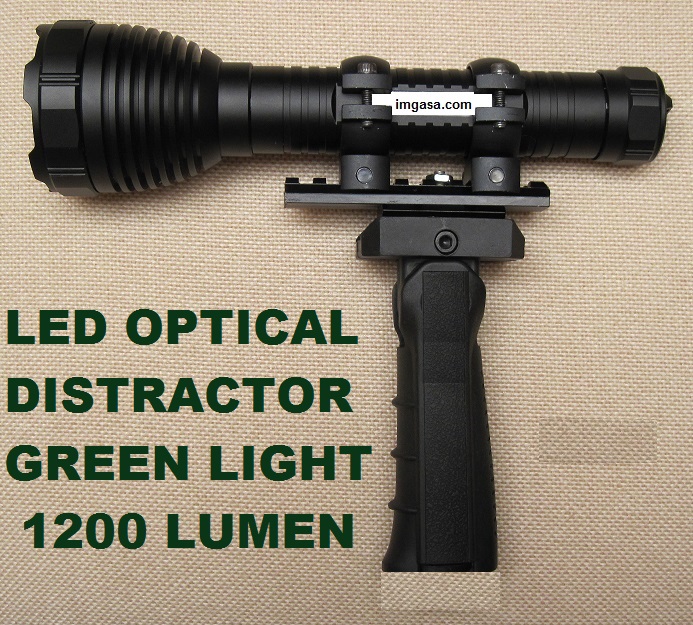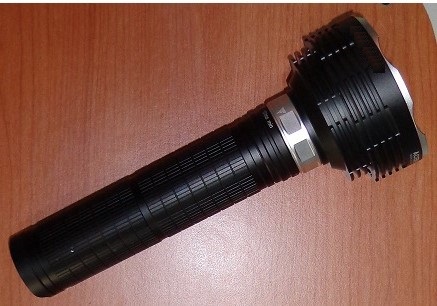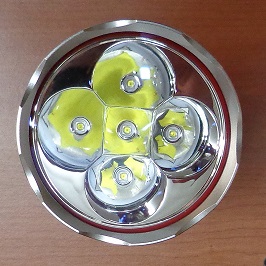 These brands of laser based optical distractors were too expensive for the Costa Rica market in 2010.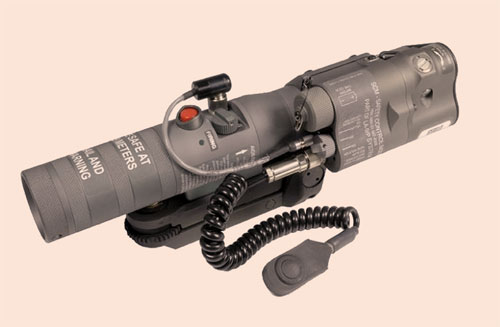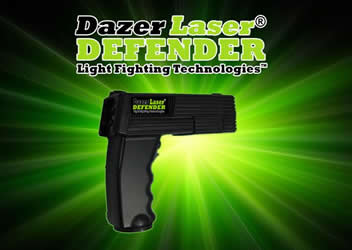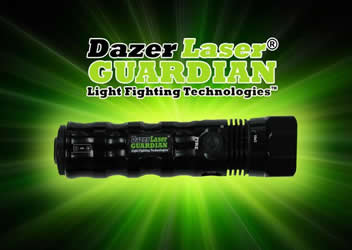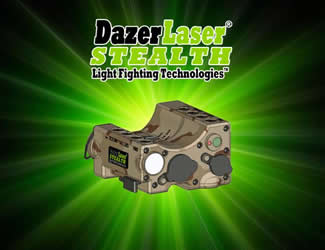 CUTTING BOARD CONCEALMENT SAFE PROJECT
IMGASA has designed a concealment safe that can be in a kitchen and will be completely overlooked by burglars. The prototype shown below was made from conversion of a commercially available cutting board with the installation of a fireproof Sentry brand safe. The opening is in two stages. First, a strong magnet must be placed on the side which pulls a concealed pin out of a slot. Then, a knife inserted into a slot is pulled, and a spring loaded bar pops open the top. This system fools household help who use the cutting board unsuspecting of the concealed contents.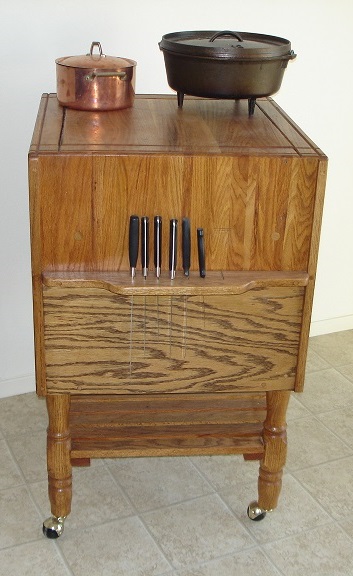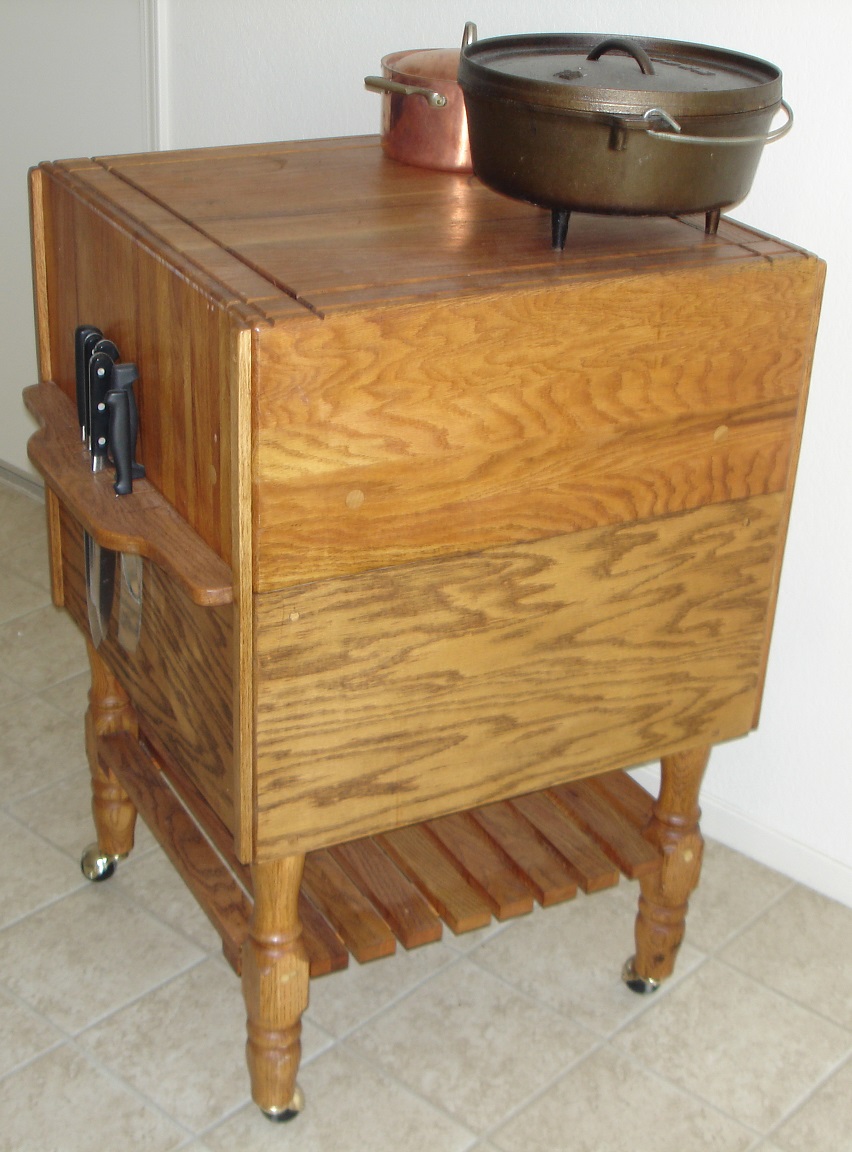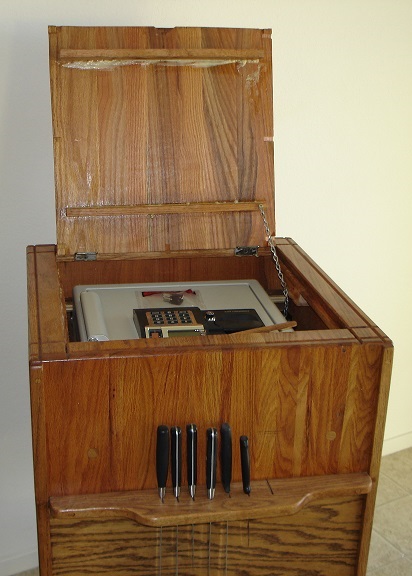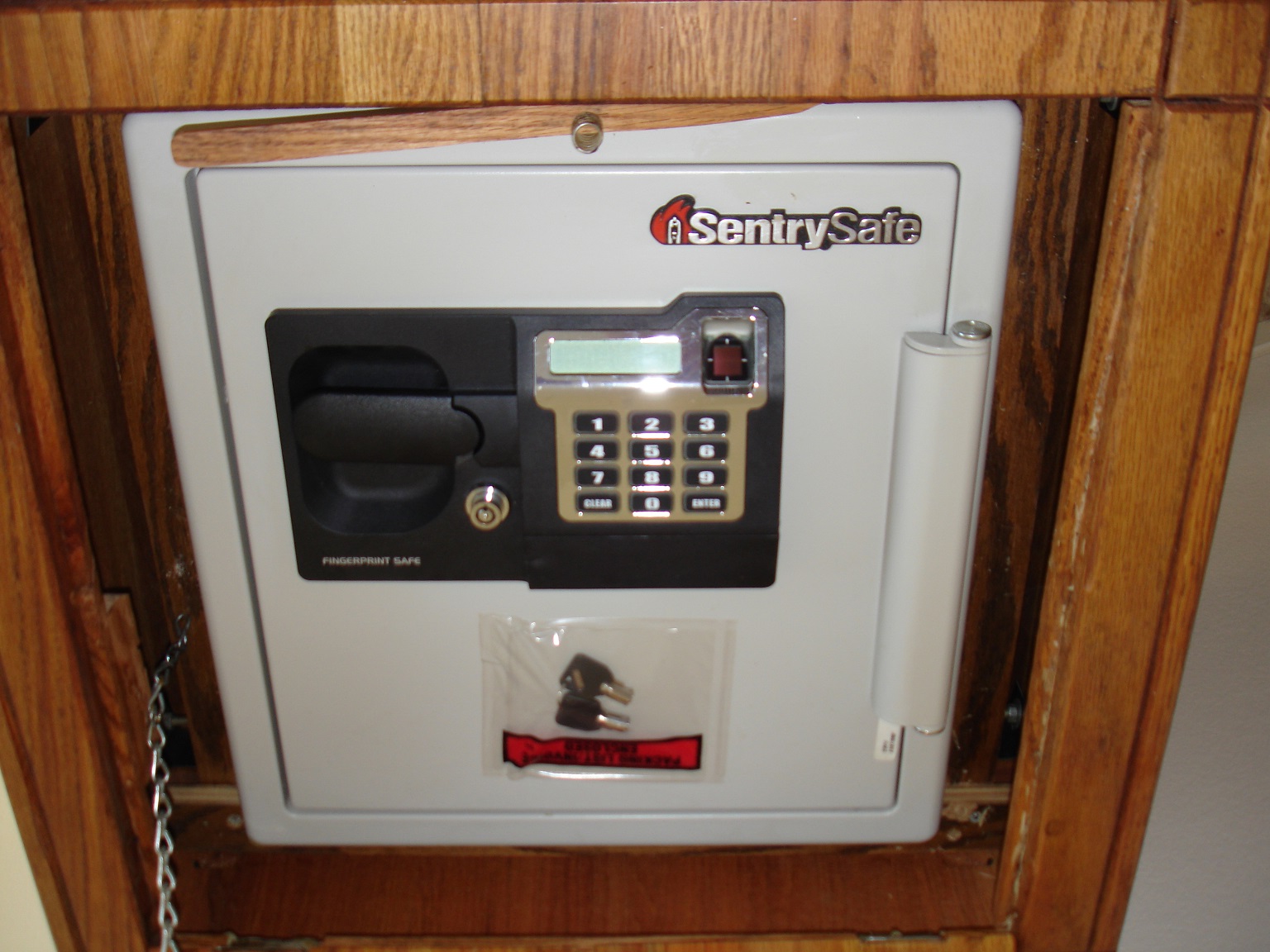 The final product will be sold in a kit that is shipped disassembled. It will be made from Costa Rica Teak wood as shown below. The Sentry Safe is purchased separately in the destination country and is available at many retail outlets like PriceSaver, Sam's Club, hardware stores, etc.